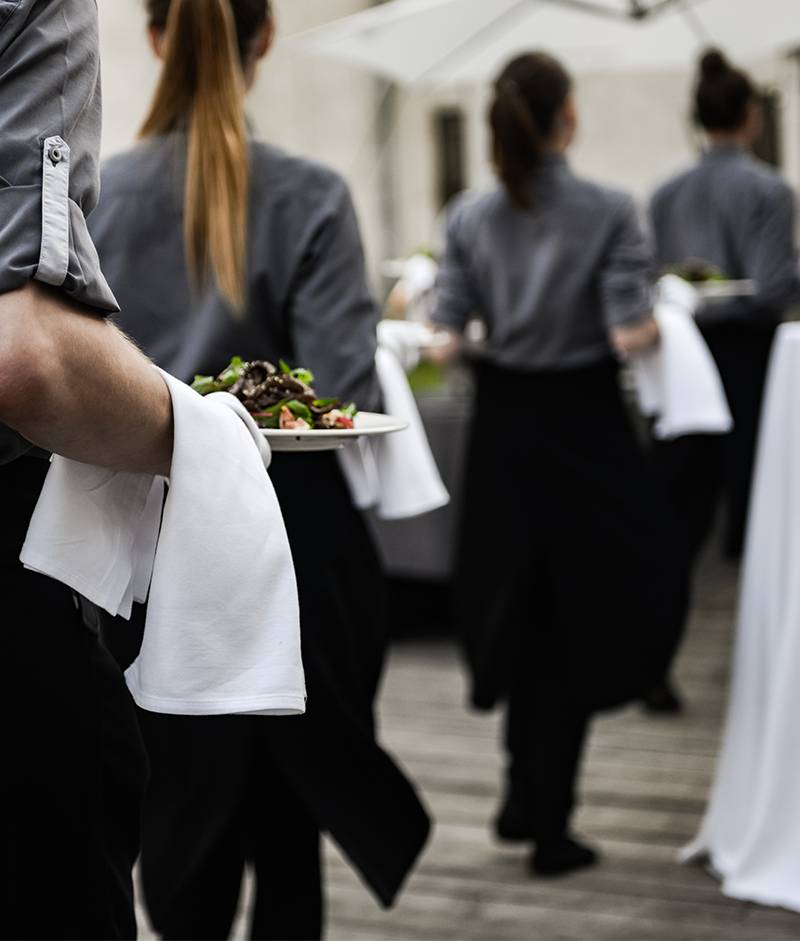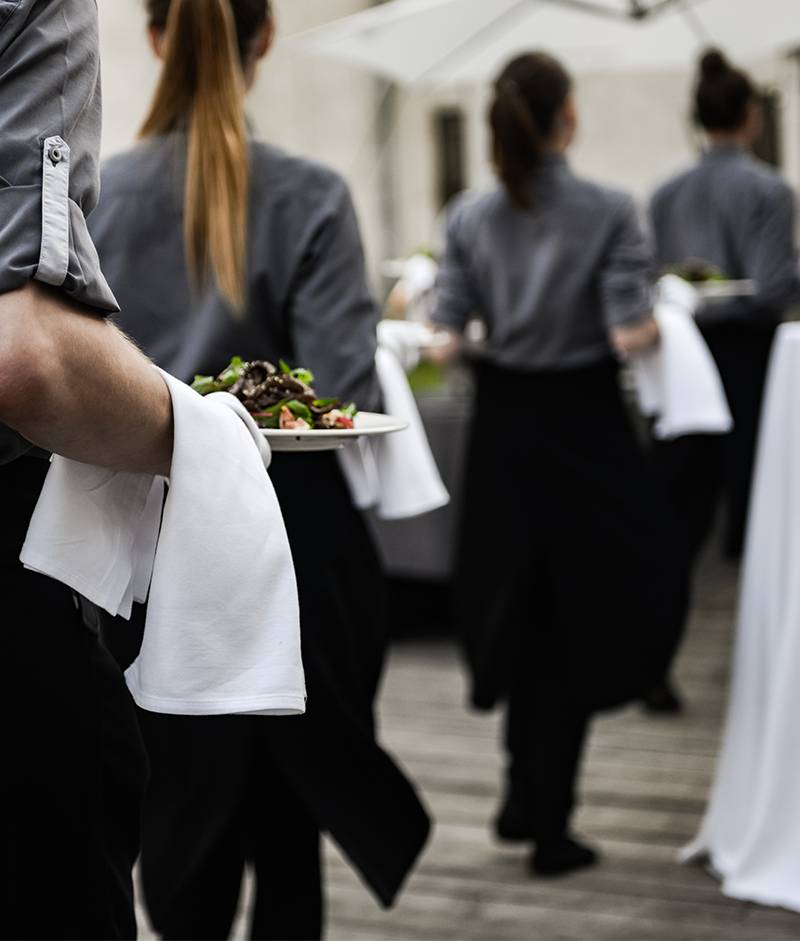 Services
Catering service
Our services have won the appreciation of many clients who place a high value on the innovative aspect of the solutions provided. More and more organisations are deciding to contract out catering and are using our services.
Quality Comes First
The recipes and menus prepared by our chefs contain specially selected ingredients, supplied to us by specially selected vendors. Our ongoing efforts to improve our catering services go hand in hand with our adherence to highest food safety standards applicable to food preparation as well as environmental protection standards. We are happy to share our latest  rational diet concepts and trends with our clients. In preparing diets for school students and hospital patients we strictly follow both guidelines set by the National Food and Nutrition Institute as well as doctors' instructions.
A range of catering services
As part of our catering services we offer dishes that come in a variety of forms. Our offer includes a wide selection of hand-held snacks or finger foods which you can eat without cutlery, so they are an ideal alternative to serve at business meetings, conferences and banquets. As we always seek to provide an unlimited selection of dishes we work closely with subcontractors who support us in delivering our catering service. While we can provide catering service for events that have thousands of people in attendance, there is no minimum requirement on the number of guests.
Event management
We also organise thematic culinary events to meet our Clients' individual requests. We will provide services for events related to traditional festivals, such as Christmas- and Easter-themed events. We always do our best to ensure that our offer is both attractive for adults and fun for children.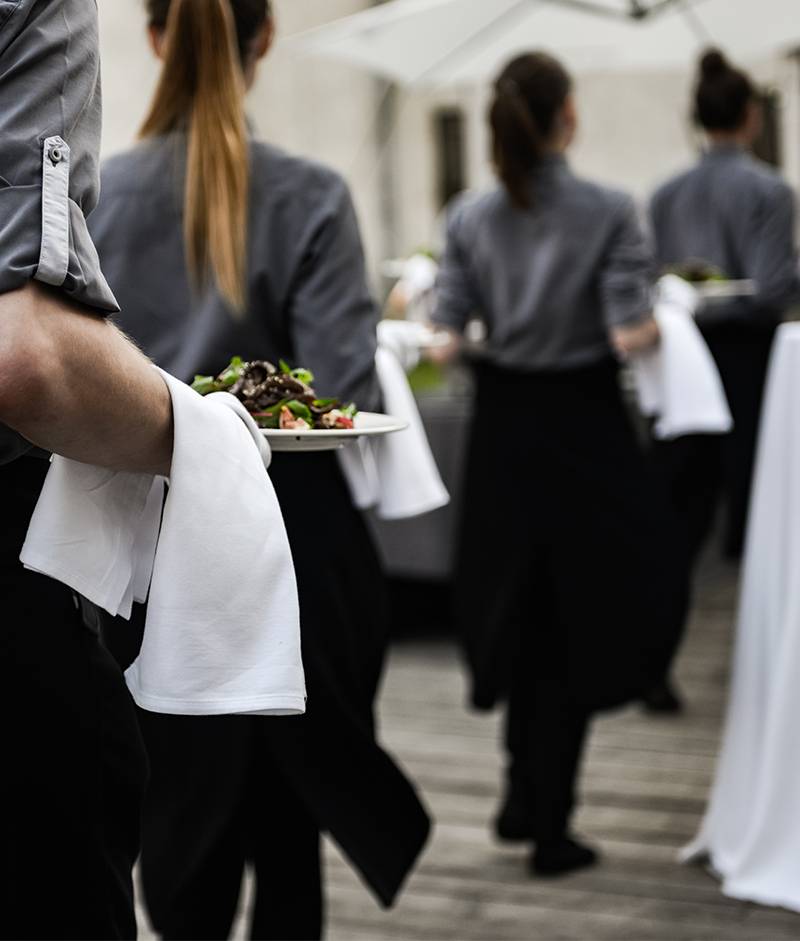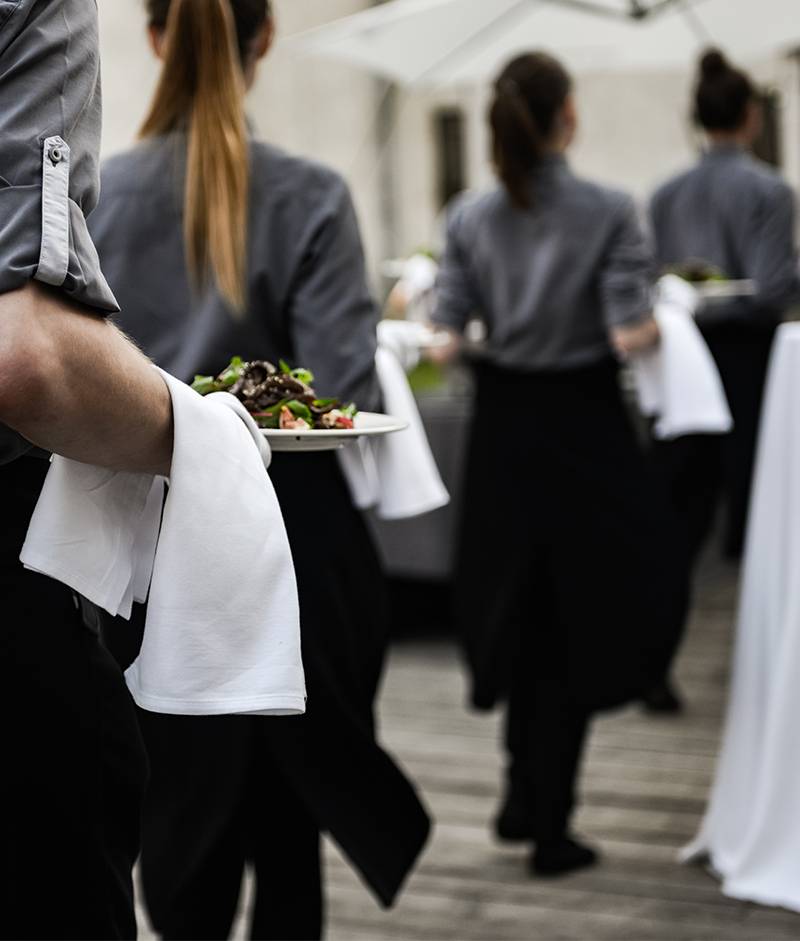 Live cooking 
In order to showcase our proprietary recipes we conduct live cooking demonstrations during which our chefs explore live the secrets of the cuisine selected. During such demonstrations, audiences have the unique opportunity to watch as the chefs go through all the stages of preparing dishes and determine the final taste of their dishes.