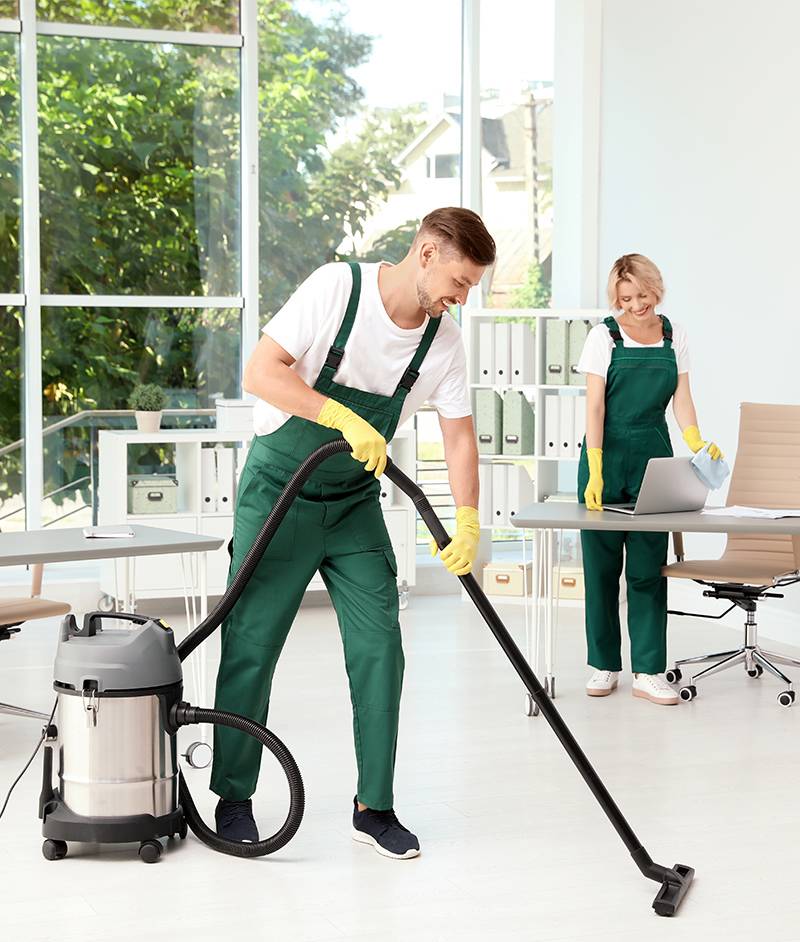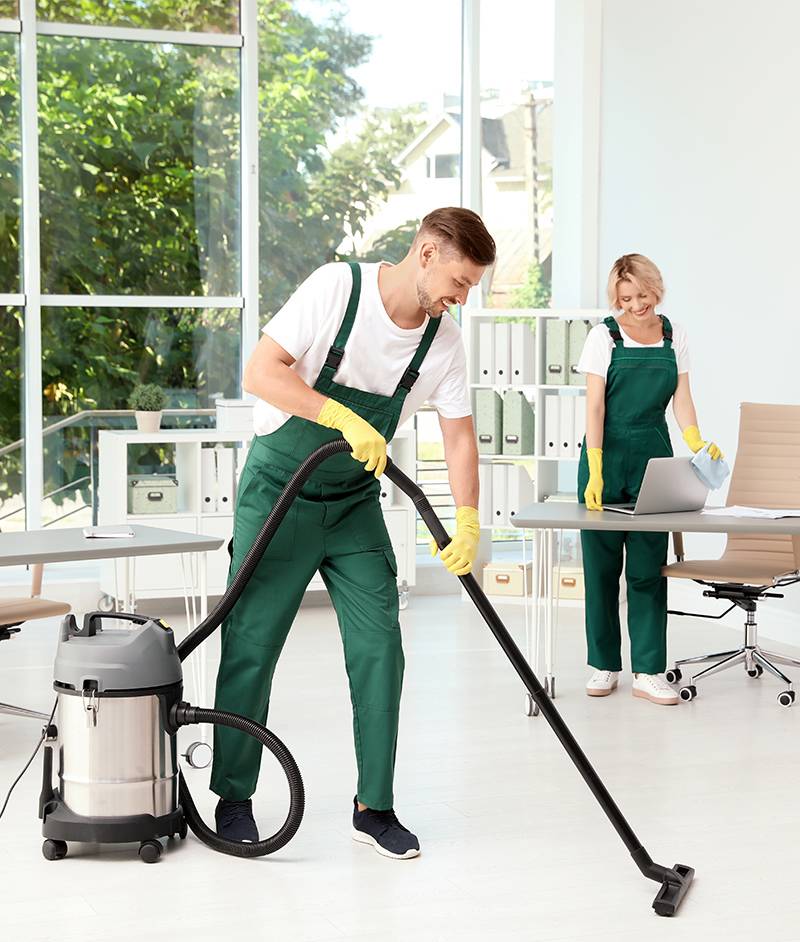 Services
Office space cleaning
Our services extend beyond catering. We aim at providing services that facilitate our Clients' businesses. We offer a wide range of comprehensive office building cleaning services. 
Comprehensive office cleaning services
What does our offer include? Comprehensive cleaning of office spaces, provided as a daytime or afternoon service, Mondays to Fridays and at weekends. We tailor our services to suit our Clients' individual needs – business hours, nature of business and organisational culture. 
We develop, manage and deliver services with a view to improving employees' quality of life and comfort at the workplace as well as strengthening our Clients' favourable company image.
Moreover, we will appoint a dedicated coordinator to liaise with the Client and supervise the cleaning staff. As part of our ongoing effort to improve our services, we conduct regular, monthly audits and the so-called checklist inspections to check the daily performance of the cleaning staff.
Outdoor maintenance
A pleasing work environment is an important factor contributing to your employees' well-being and quality of life. Well-kept areas outside your business establishment go a long way towards impressing your guests.
We know that it takes a great deal of experience to keep business premises clean. Our staff not only have technical expertise but also interpersonal skills to ensure that the occupants' satisfaction and well-being is maintained or even improved.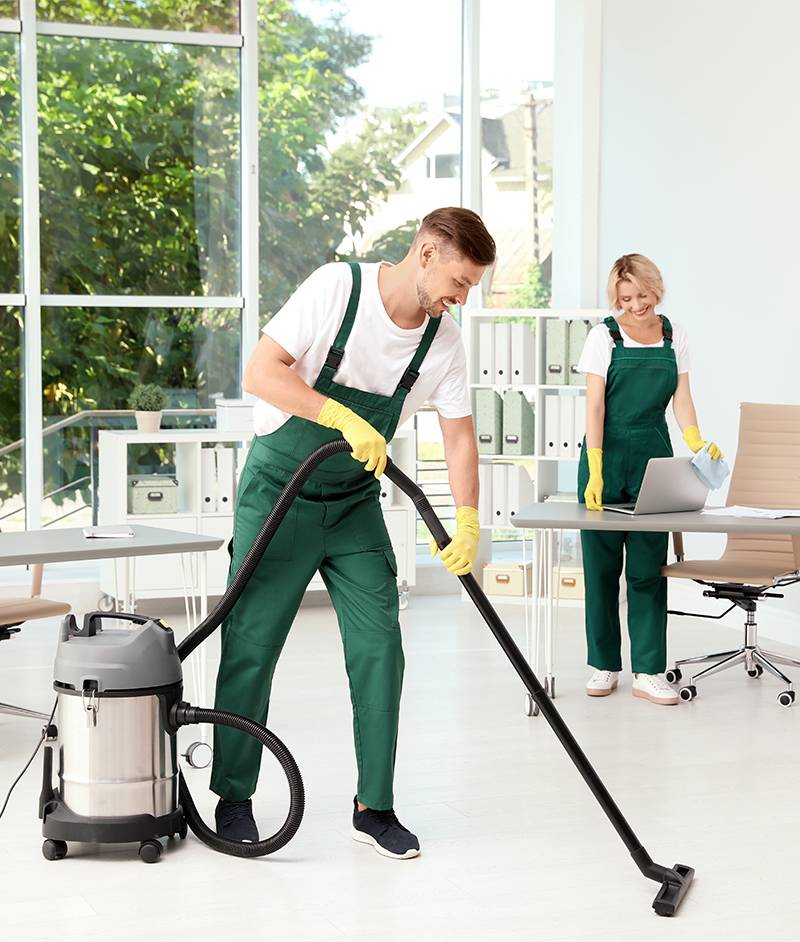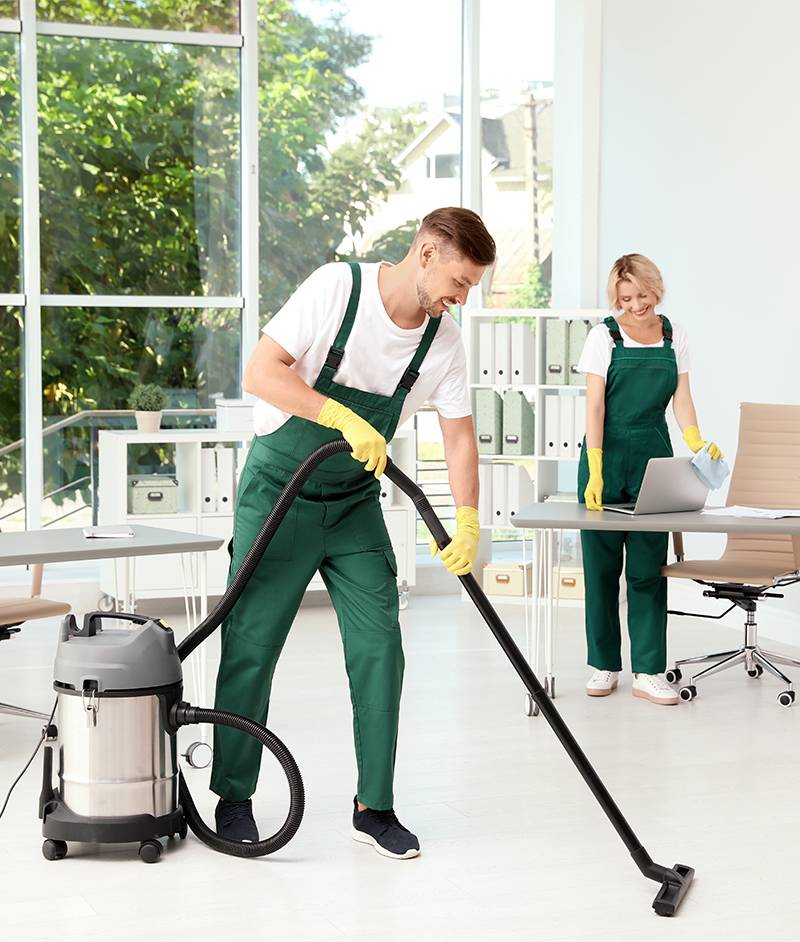 World-class quality standards
We operate on a large scale – we can handle office spaces of up to 10,000 sqm. As quality and our Clients' satisfaction are our priorities, we provide our services according to world-class standards and our Quality Policy. What attests to the professionalism of our business is the quality certificates issued to us, such as ISO 9001:2015 (Quality Management System), ISO 14001:2015 (Environmental Management System), PN-N 18001:2004 (Occupational Health and Safety Management System) as well as ISO 22000:2005 (Food Safety Management System).
Our long-standing experience, competencies, expertise and capabilities enable us to deliver top class services.